Liferay Portal is one of the most widely used Content Management Systems for Java. It is highly suitable for the Jelastic scaling capabilities as it supports both vertical and horizontal scaling (i.e. working in vertical and horizontal clusters) and even their mix.
In the scheme below you can see the Liferay clustering architecture with Jelastic platform hosting: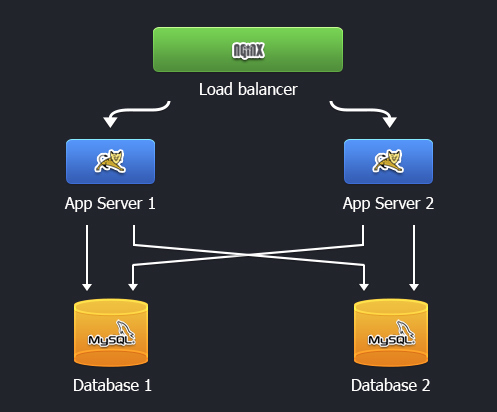 As you can see in the picture, for creating a Liferay cluster we use two Tomcat application servers with two replicated databases (MySQL in our case). The NGINX-balancer node will be added automatically in front of our cluster in order to handle and distribute all incoming requests between the nodes.
So, let's examine how to set up our own Liferay clustered environment. Just come through the steps of the following instruction.